Our Qualifications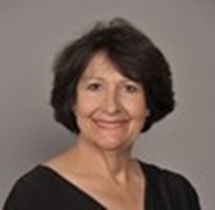 For over 20 years, Linda Hamilton has Owned LifeLong Financial Planning and is Financial Advisor with SagePoint Financal, Inc. She is a Registered Financial Consultant(RFC) and a Certified Wealth Strategist (CWS®). She holds a General Securities Registration and has multi- state Health and Life Insurance License. In her previous career, she was a Retail Buyer for Bealls Department Stores and May Company stores; Famous Barr and Venture Stores, Inc. She graduated with a Bachelor of Science degree in Business Administration from the University of Missouri.
Linda has lived with her husband in Manatee County Florida since 1986. She is a proud parent of three adopted Beagles.
In her spare time, she voluntarily serves on the Board of Directors for Wildlife Inc., Education & Rehabilitation Center. She is a certified member of DART(Disaster Animal Response Team, CERT(Citizens Emergency Response Team, SART(State Agriculture Response Team) and LART (Large Animal Response Team. She has taken up to course #400 in the Incident Command System (ICS).